Quit Landscaping.
Start Farmscaping.
California's largest food-focused, sustainable landscaping company.
Our Mission
At Farmscape, we're dedicated to creating edible, sustainable urban gardens in order to:
RETHINK how we are using land and natural resources in California, to address accelerating climate change and water shortages
REBUILD local food systems to grow abundant and flavorful organic food
RECONNECT people with where their food comes from & how they can find joy in beautiful, natural spaces
RESTORE harmony between agriculture and the broader ecosystem
RESPECT and professionalize farming and landscaping for a new generation of farmers by creating jobs that provide a fair wage, benefits and a great work environment for our staff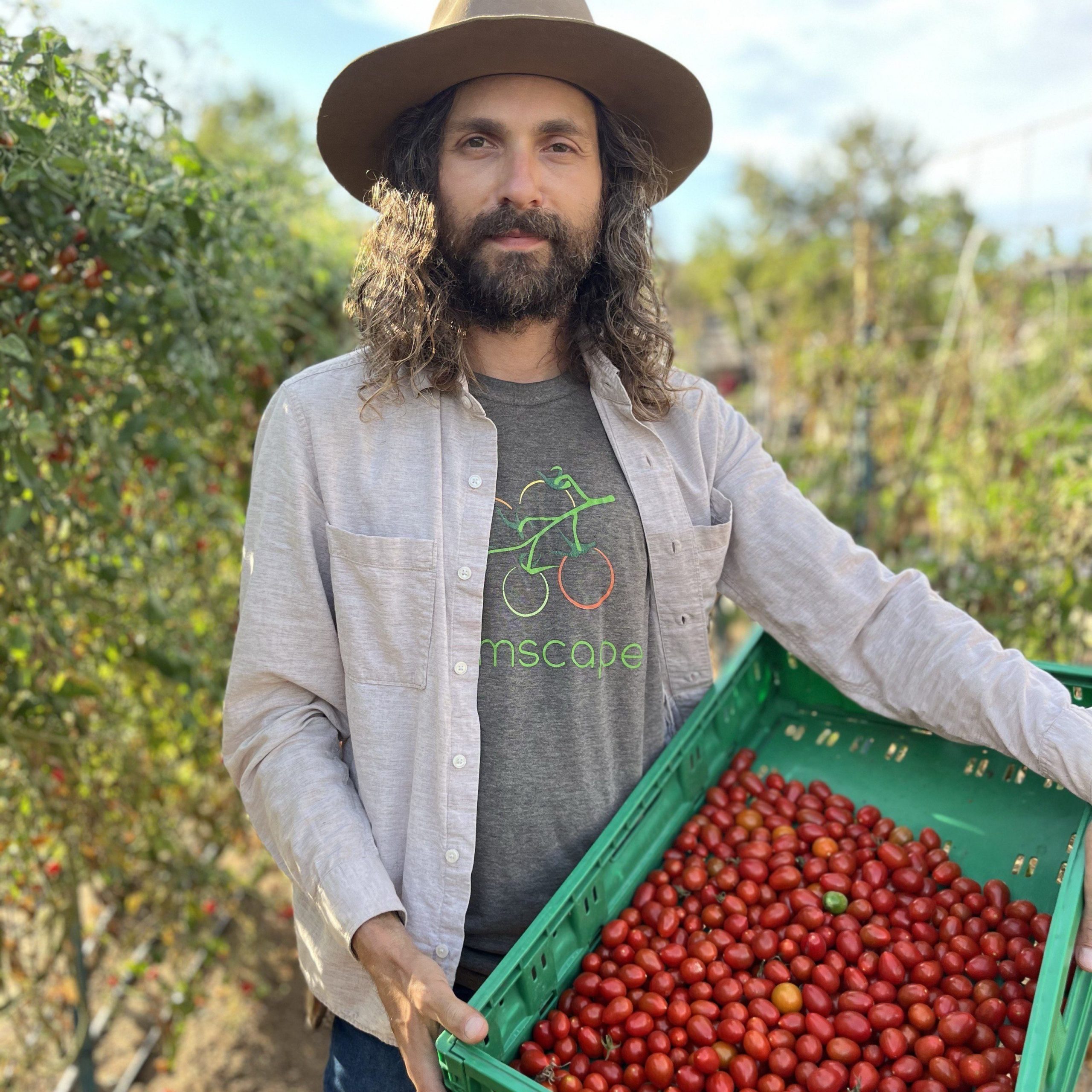 Our History
Farmscape was founded in 2008 by Dan Allen and Lara Hermanson, who first met while running competing urban farming companies. They bonded over a shared passion for fresh, organic food; getting their hands dirty every day; and creating lasting, green jobs.

When we started, our vision was to create gardens where food could travel a matter of feet from the backyard to the dinner plate. Since then, Dan and Lara, working with a team of experienced farmers, builders and designers, have created hundreds of organic, urban farms across California.

During that time, Farmscape has grown fresh produce for the best restaurants in California (n/naka, Providence) and tackled rooftop farms in downtown LA and the Bay Area (Jonathan Club, Levi's Stadium). Our farms grow food on Silicon Valley campuses (PayPal, Samsung, Oracle, Adobe) and in agrihoods like Rancho Mission Viejo in Orange County.

While our projects have grown in size, our fundamental goal has remained the same: connecting people to a fresh, local food source right in their own backyard.

Our vision has also expanded beyond food to include low-water, sustainable landscaping as we have observed the impact of climate change and a limited water supply on farmers in California.

Today, we offer design, installation and maintenance services for projects to further our mission.
Our Team
DAN ALLEN
---
TITLE: CEO
---
LOCATION: LOS ANGELES
---
Dan is a co-founder of Farmscape, and has helped grow the company from its inception in Claremont into California's largest urban farming company. He's a Master Gardener and holds a California Native Plant Landscaper Certificate.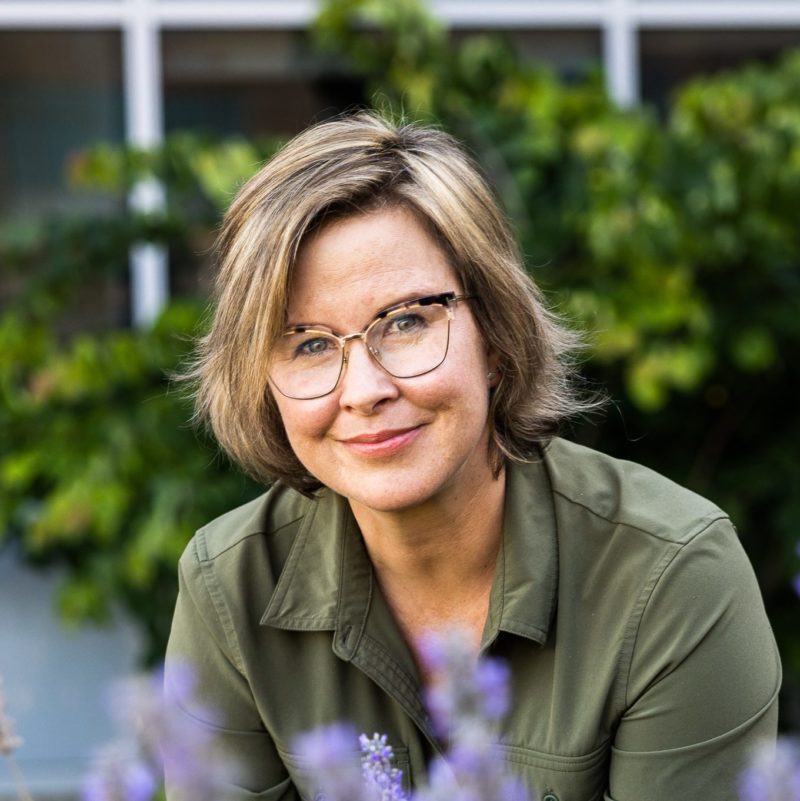 LARA HERMANSON
---
TITLE: PRINCIPAL
---
LOCATION: BAY AREA
---
Lara is a co-founder of Farmscape and runs the northern California branch. She is a licensed landscape contractor, and has worked as an organic farmer, landscape designer and project manager since 2010.
CATHERINE MCLAUGHLIN
---
TITLE: DESIGN STUDIO PRINCIPAL
---
LOCATION: LOS ANGELES
---
Catherine has over 15 years of experience creating dynamic California gardens that integrate endemic plant communities and respect climate. She is a USC graduate, a licensed landscape architect in California, LEED Associate Professional and a Watershed Wise Landscape Professional.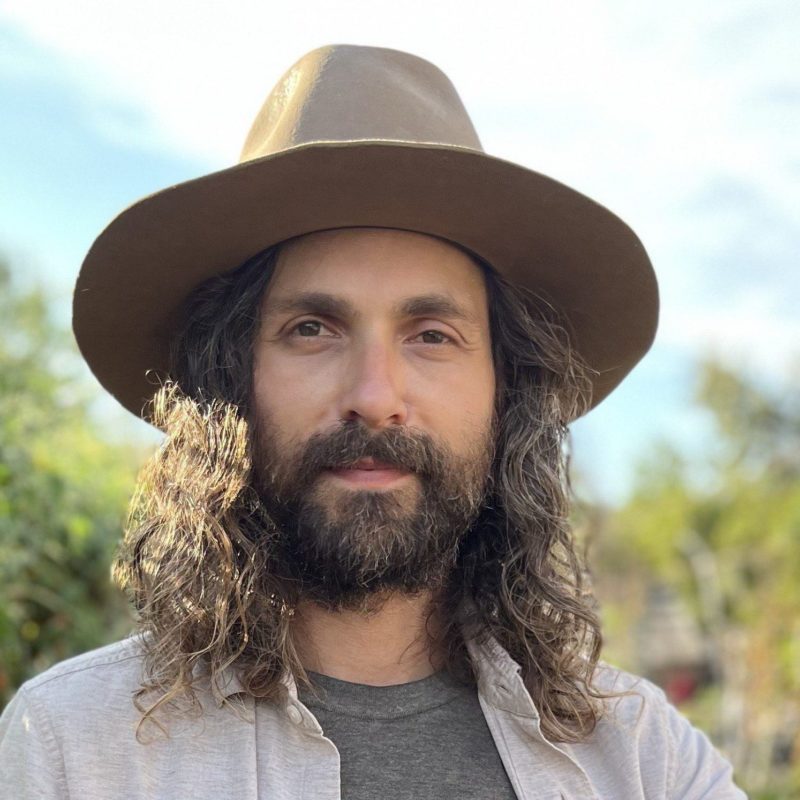 MATTHEW GELDIN
---
TITLE: FARMING DIRECTOR
---
LOCATION: LOS ANGELES
---
Matthew is a co-owner of Farmscape and has managed maintenance across hundreds of projects over the last decade, from backyard gardens to neighborhood farms. He has a bachelor's degree in Landscape Architecture from Cal Poly Pomona.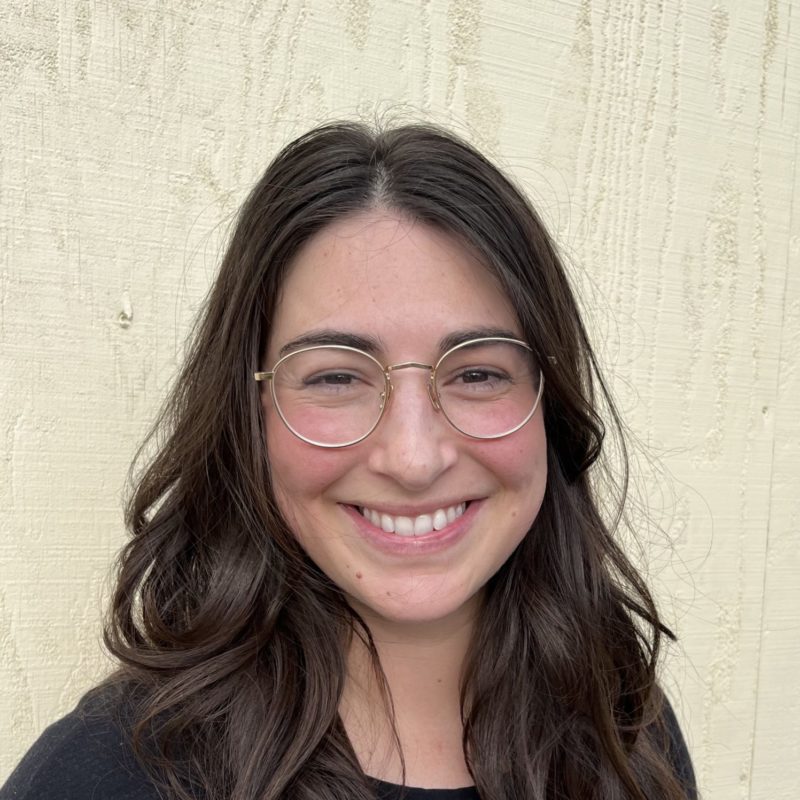 NICKI SHERMAN
---
TITLE: OPERATIONS DIRECTOR
---
LOCATION: BAY AREA
---
Nicki has over a decade of experience in operations, working with the nation's top urban farming companies. She has a degree in environmental policy, and her work at Farmscape focuses on finance, organizational development and human resources.
Our Approach
Farmscape provides comprehensive "Design – Installation – Maintenance" services, so you don't have to coordinate with multiple vendors — and a clear vision comes through in the creation of each unique space.
Explore Our Projects