Project Summary
Farmscape has collaborated with Jonathan Club on this downtown LA rooftop farm since 2011. The project began as 6 stock tanks on the northern edge of the roof and expanded to the current scope in 2013 based on positive feedback from the chef and membership. The planters provide fresh produce, harvested daily, for the on-site restaurant and special events.
SERVICES PROVIDED
Location Details
| | |
| --- | --- |
| LOCATION | DOWNTOWN LA |
| PROJECT AREA | 4,000 SQ FT |
| SUNSET ZONE | ZONE 22 |
| CHILL HOURS | 0 HOURS |
| WINTER SUN | 4-6 HRS/DAY |
| SUMMER SUN | 6-8 HRS/DAY |
| ANNUAL RAINFALL | 14.3 INCHES |
Project Goals
Demonstrate the untapped potential of downtown LA rooftops to be a source for fresh, local produce
Provide the freshest ingredients daily for on-site restaurant and special events
Use the farm as the first step toward converting an under-utilized rooftop into a signature event space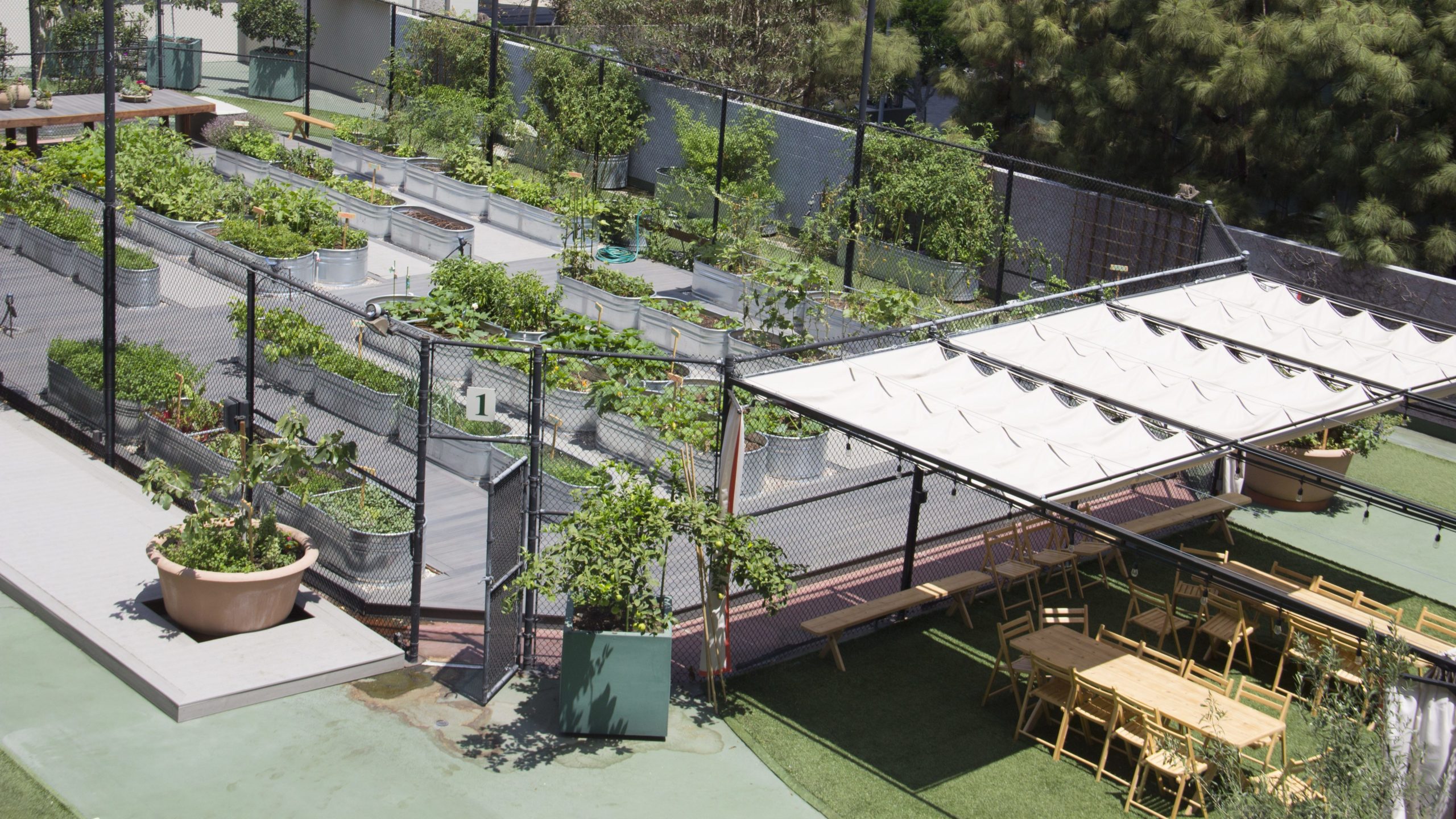 We have worked with Club leadership since 2011 to develop this former track and paddle tennis court, converting it incrementally into a signature rooftop farm and event space.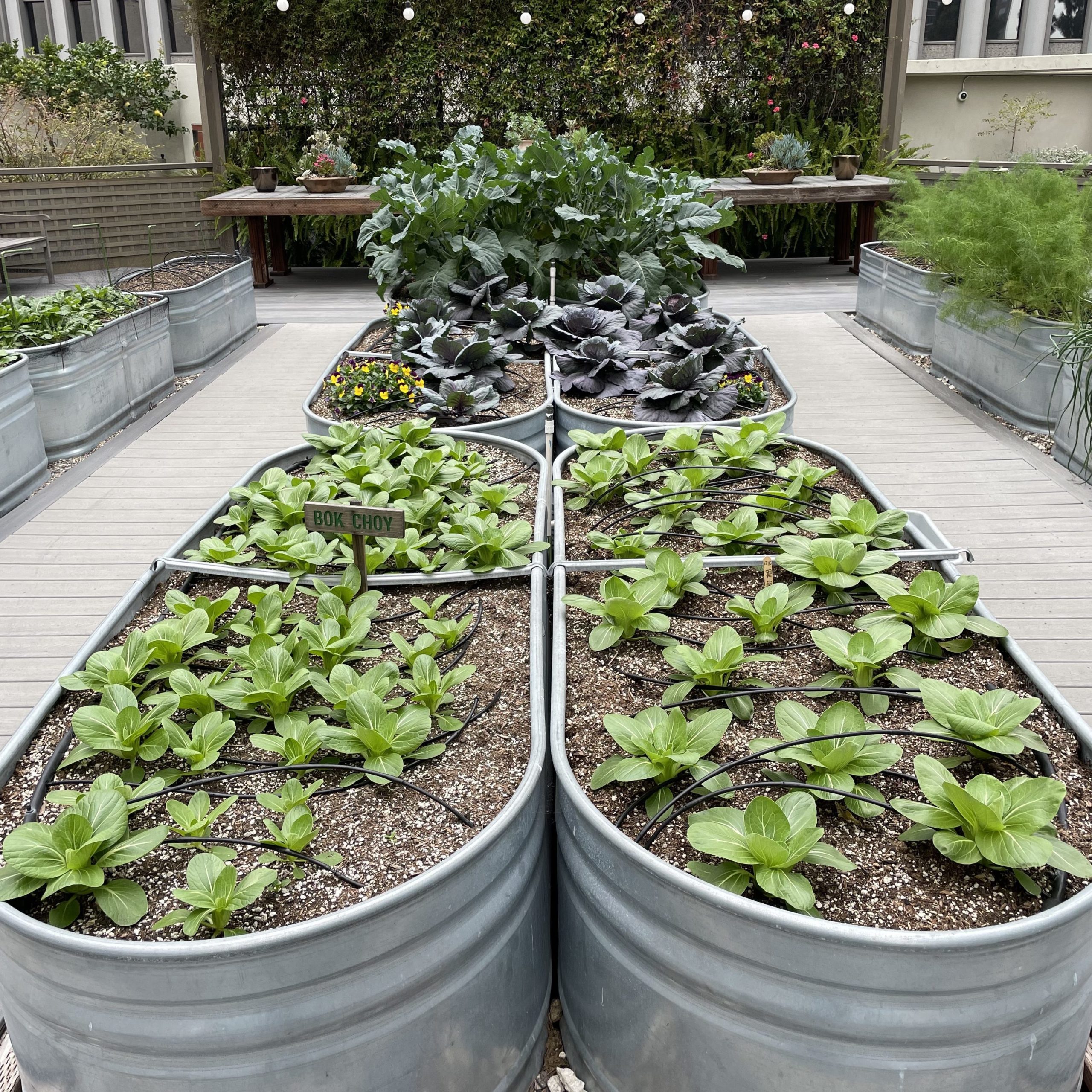 "Here we are, one of the great agricultural spots in the world. Year round we have this ability to grow anything we want. And why shouldn't we be able to do that downtown?"

– Matthew Allnatt, GM/COO at Jonathan Club
Quit landscaping.
Start Farmscaping.
Are you ready to start enjoying fresh produce from your backyard year round while supporting pollinators and saving water? Contact us today to schedule your consultation.
Explore Similar Projects