Project Summary
We loved working with this growing young family, active and engaged gardeners who had their hands full with hungry critters. We worked with them to design an animal-proof space for tender crops and enhance their orchard with more exciting trees and supportive perennials — creating a place where they could garden with ease as a family.
SERVICES PROVIDED
Location Details
| | |
| --- | --- |
| LOCATION | LOS ANGELES |
| PROJECT AREA | ~2,000 SQ FT |
| SUNSET ZONE | ZONE 23 |
| CHILL HOURS | 100 HOURS |
| WINTER SUN | 7 HRS/DAY |
| SUMMER SUN | 9 HRS/DAY |
| ANNUAL RAINFALL | 14 INCHES |
Project Goals
Add protected growing space for vegetables and herbs, knowing that critters would be a challenge at the site
Augment existing fruit tree plantings with additional fruit trees and flowering perennial herbs and artichokes, while removing ornamental plantings that crowded the trees
Provide growing space for cut flowers, facing the family's existing lawn to provide a colorful border to the edible garden area
Create a natural flow as you move from the patio into the edible garden area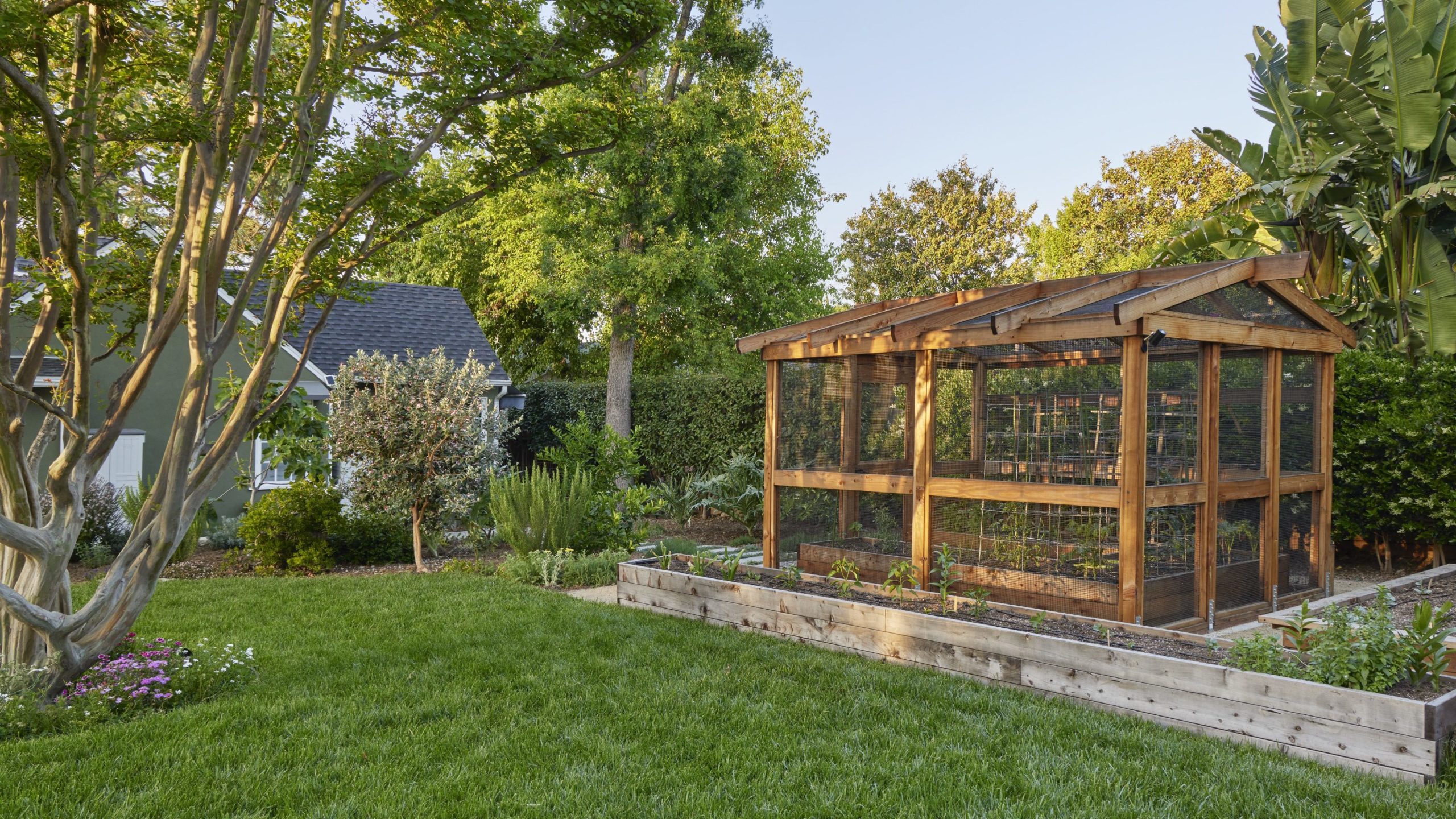 For the planting and trees, there were 12 existing fruit trees on-site with varying levels of health and fruiting success. We reconfigured the irrigation to properly hydrozone the trees and opened up adjacent garden space for them to be maintained.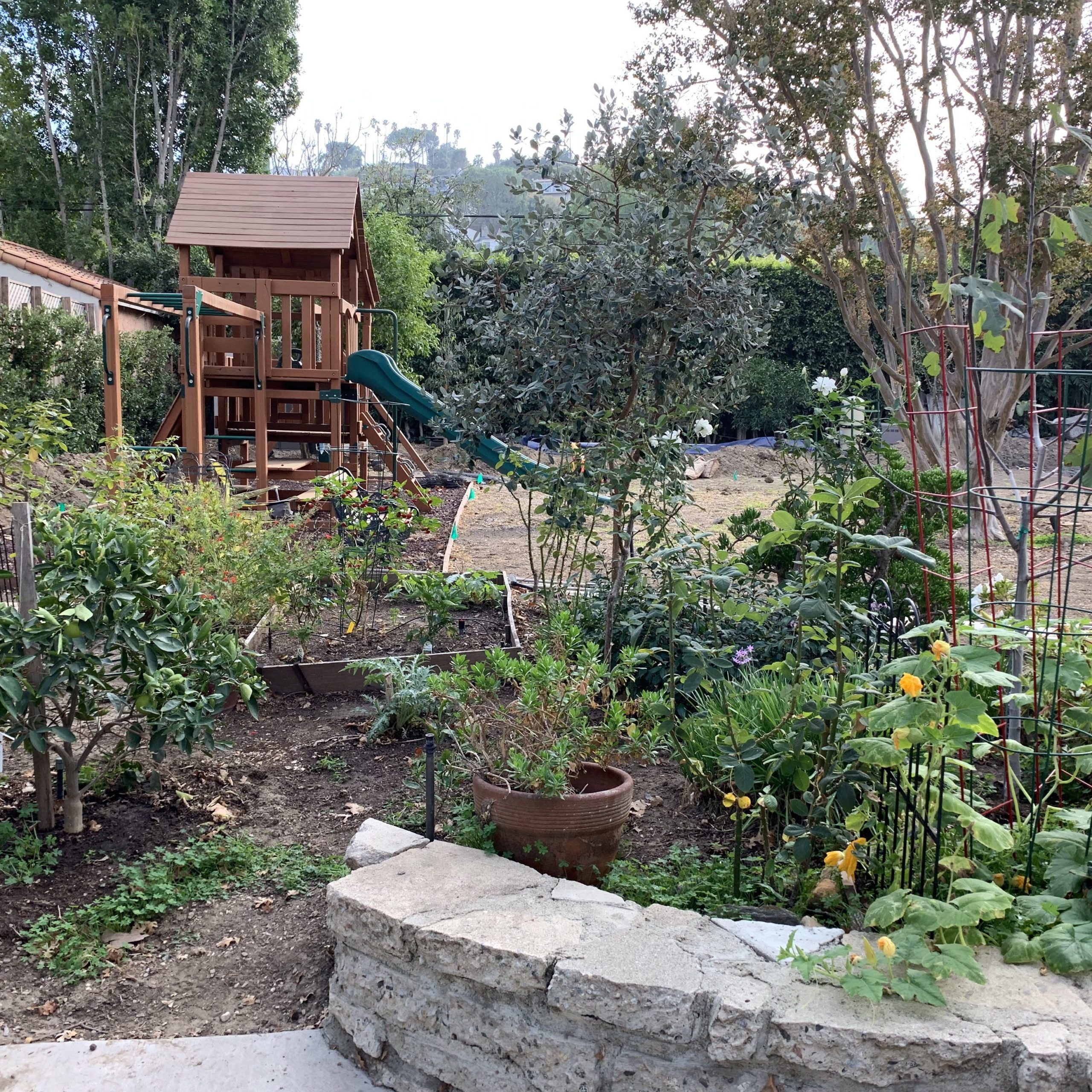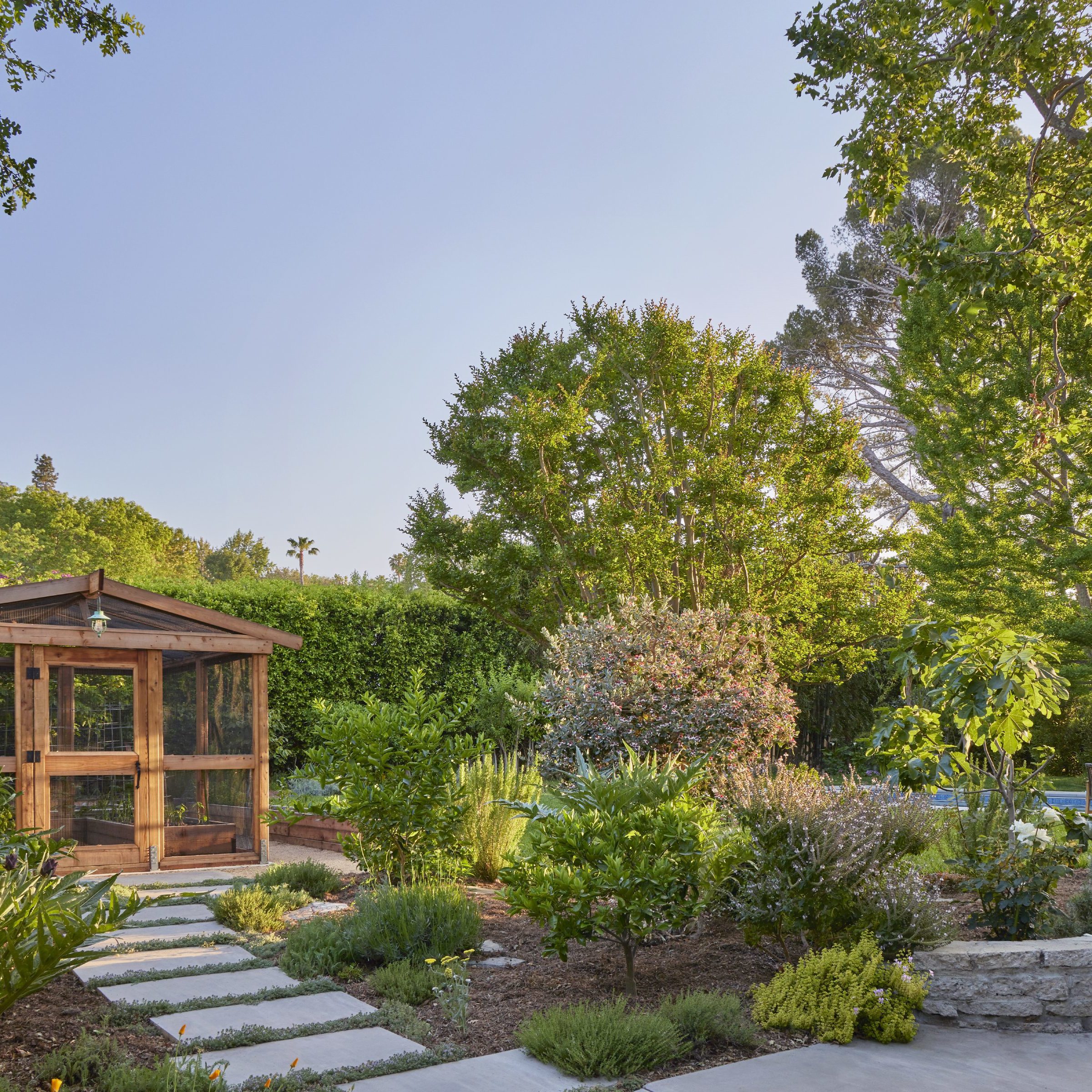 Design Process
Schematic design outlining the project scope

Sketch of the potting bench attached to the enclosure

Design Development Plan showing the exact locations of all project elements for our installation crew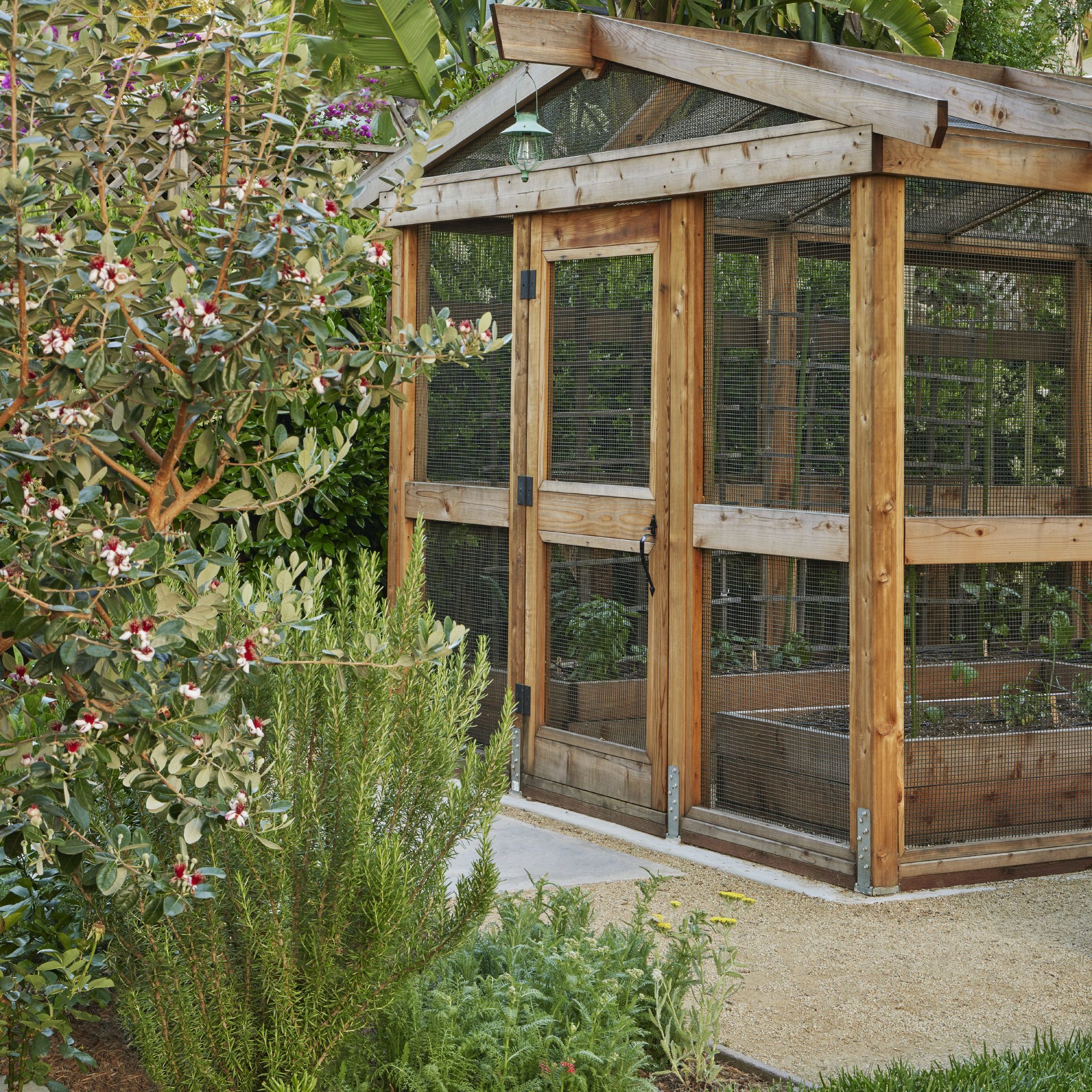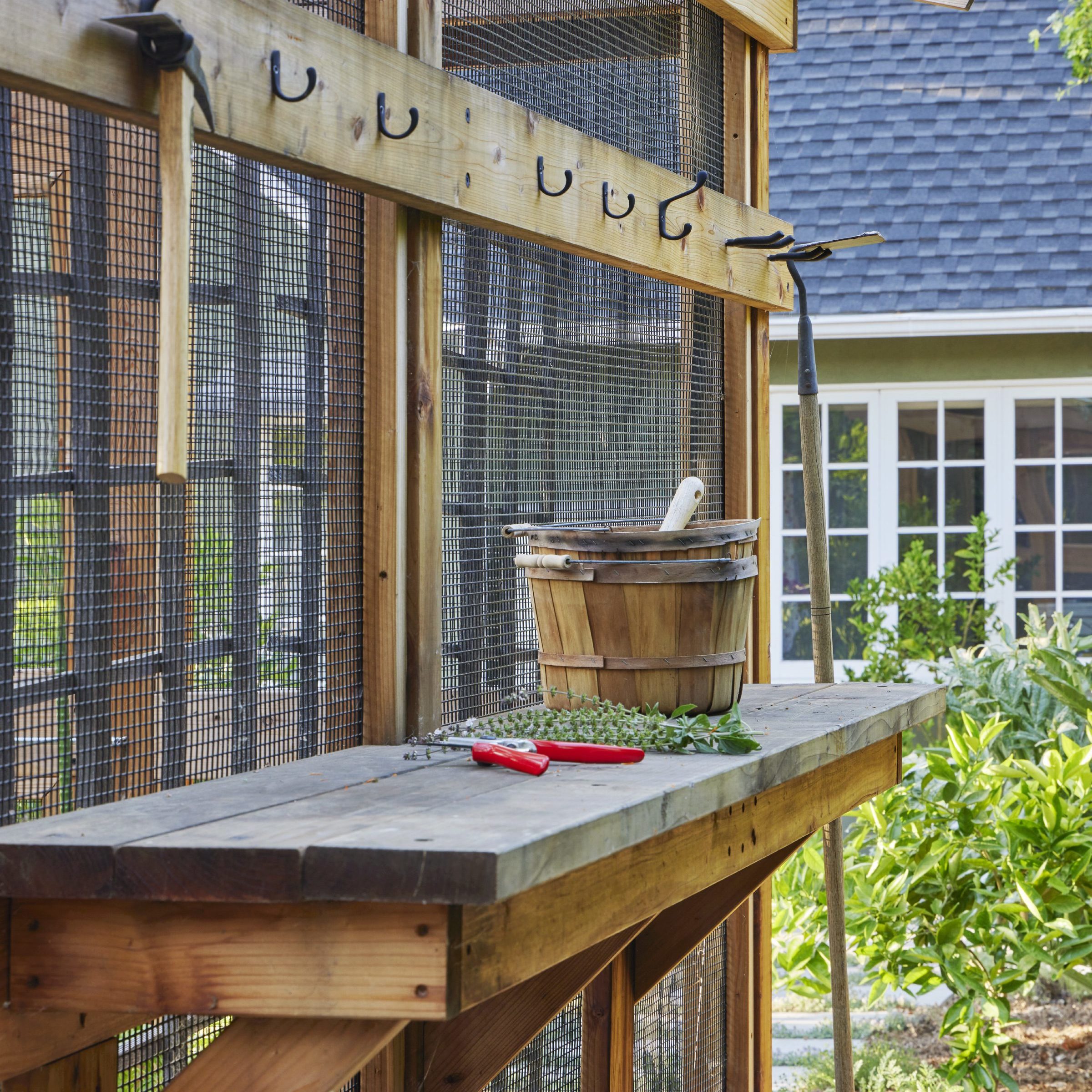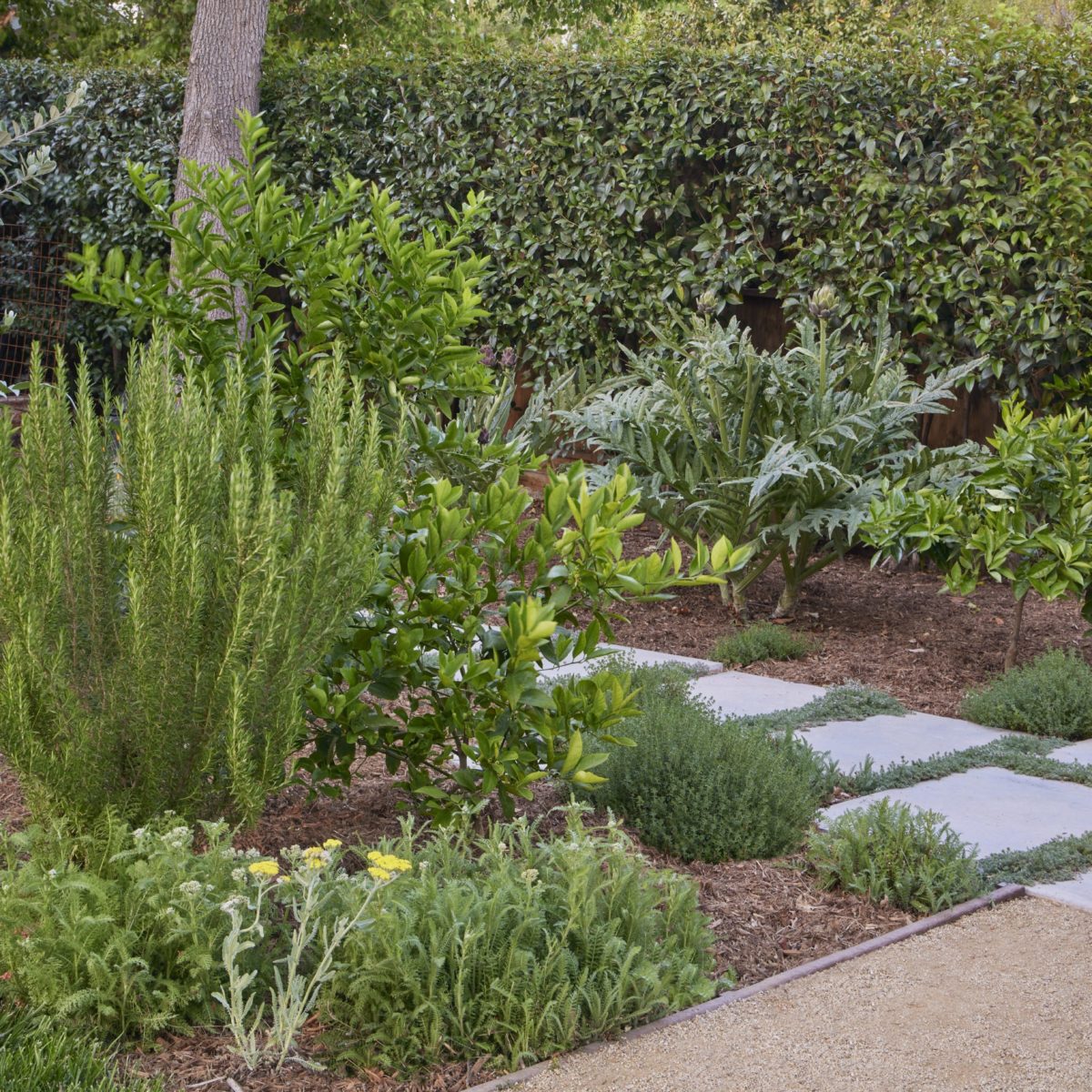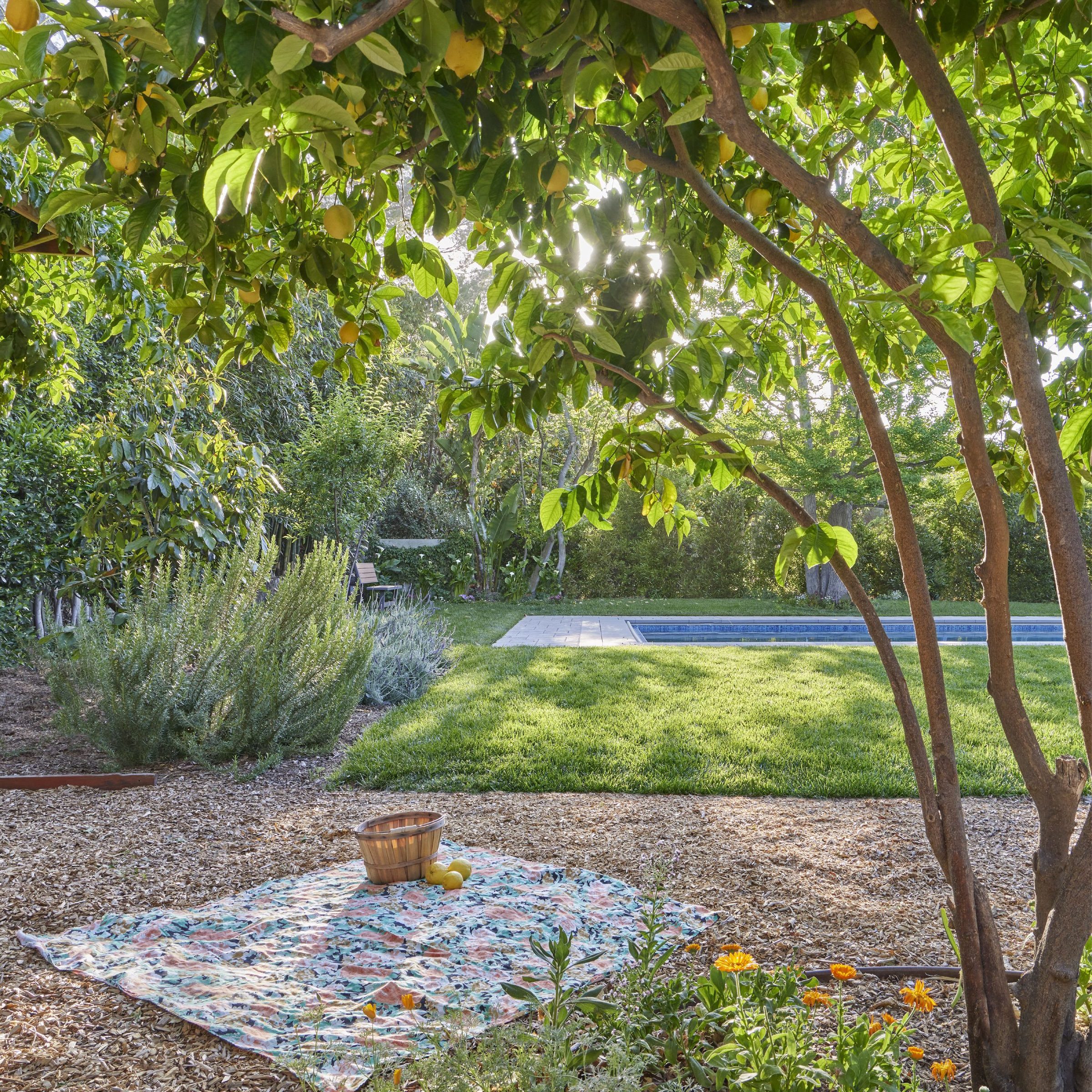 Photography by Caitlin Atkinson
Quit landscaping.
Start Farmscaping.
Are you ready to start enjoying fresh produce from your backyard year round while supporting pollinators and saving water? Contact us today to schedule your consultation.
Explore Similar Projects