Project Summary
In 2015, we collaborated with Salad for President's Julia Sherman and Terremoto Landscape on the Getty Salad Garden installation. The concept for this garden pop-up was to facilitate conversations and meals between artists to show how everyday meal prep can be an inspiration…which dovetailed perfectly with the Farmscape ethos! The exhibit ran for three months, from October that year through January of 2016. During that time, we were responsible for planting and maintaining the garden, providing the medium (beautiful greens) for this artistic organic endeavor.
SERVICES PROVIDED
Location Details
| | |
| --- | --- |
| LOCATION | LOS ANGELES |
| PROJECT AREA | 5,000 SQ FT |
| SUNSET ZONE | ZONE 24 |
| CHILL HOURS | 33 HOURS |
| WINTER SUN | 12 HRS/DAY |
| SUMMER SUN | 12 HRS/DAY |
| ANNUAL RAINFALL | 14 INCHES |
Project Goals
Create an interactive garden in under a month for a timely, food-focused exhibit in the museum
Grow enough salad to facilitate the work, which in this case was making salads
Work with artists and students to educate them on garden care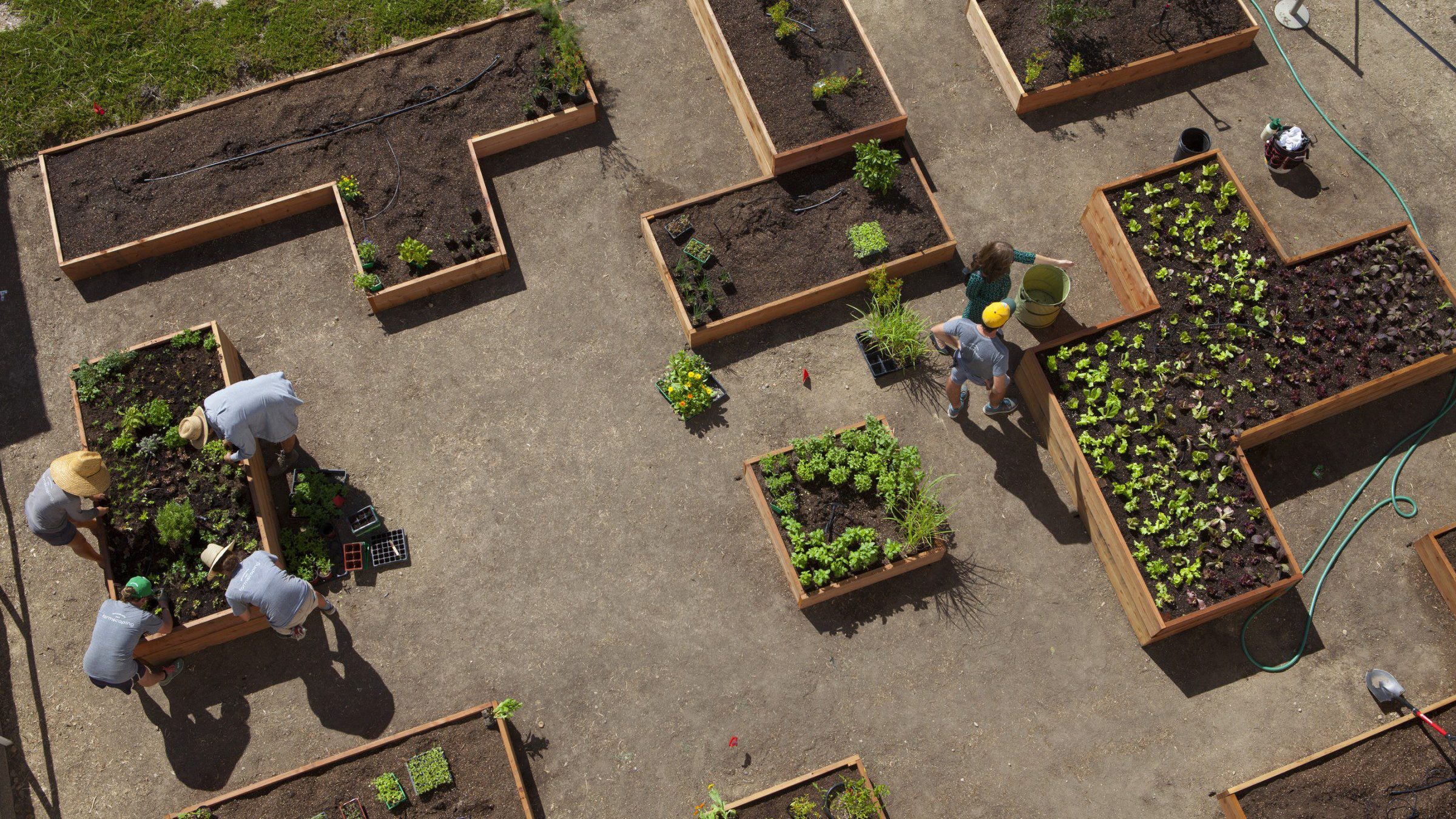 Building on the labyrinth of tiered raised beds designed by our friends at Terremoto, our role was to bring these planters to life while providing a variety of textures, flavors and colors to the garden. With this in mind, we planted variegated nasturtium, amaranth greens, freckled lettuce, bronze fennel, edible flowers, microgreens and many other selections to provide Salad for President Julia Sherman with an abundant palette for her striking salads.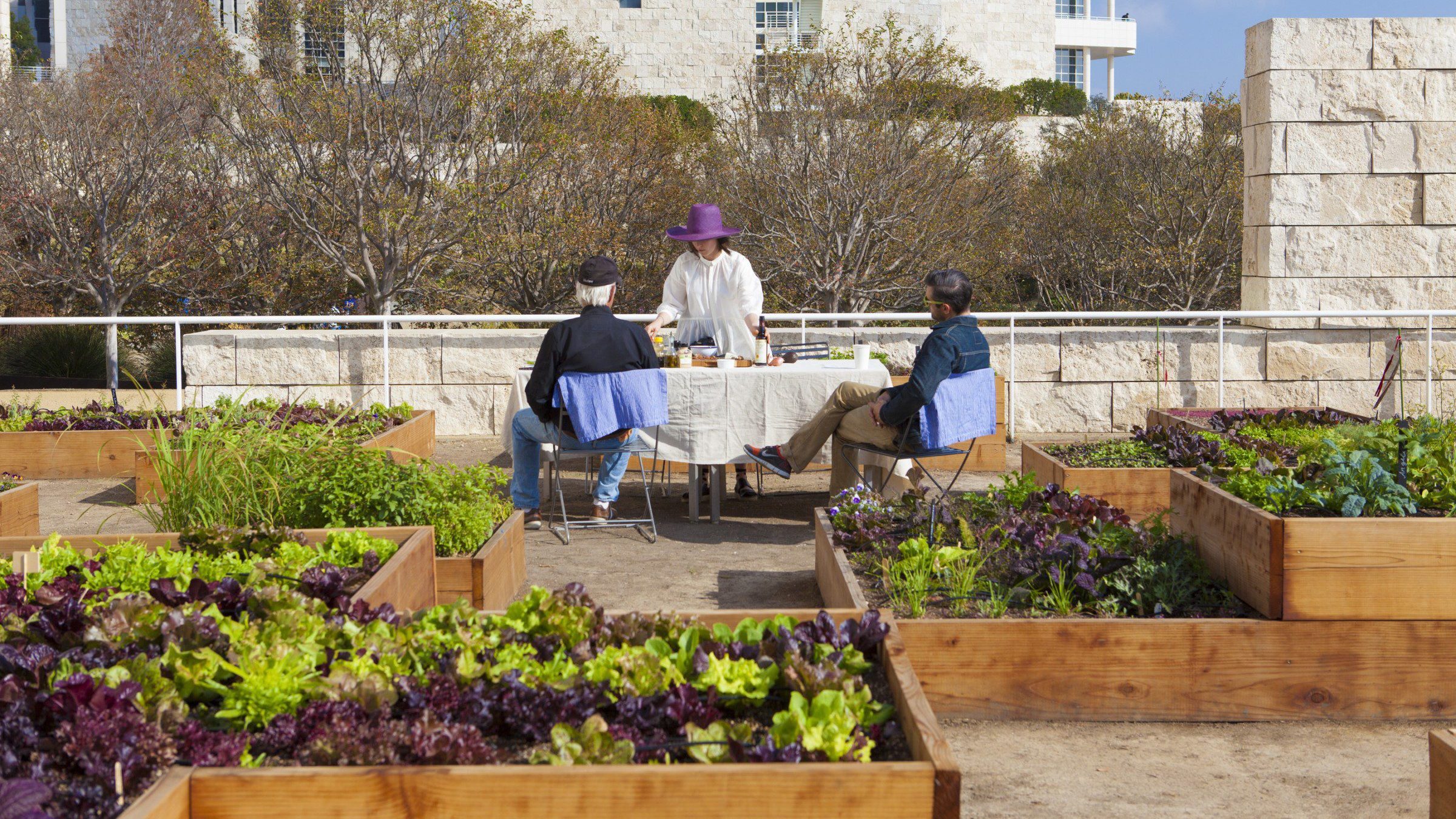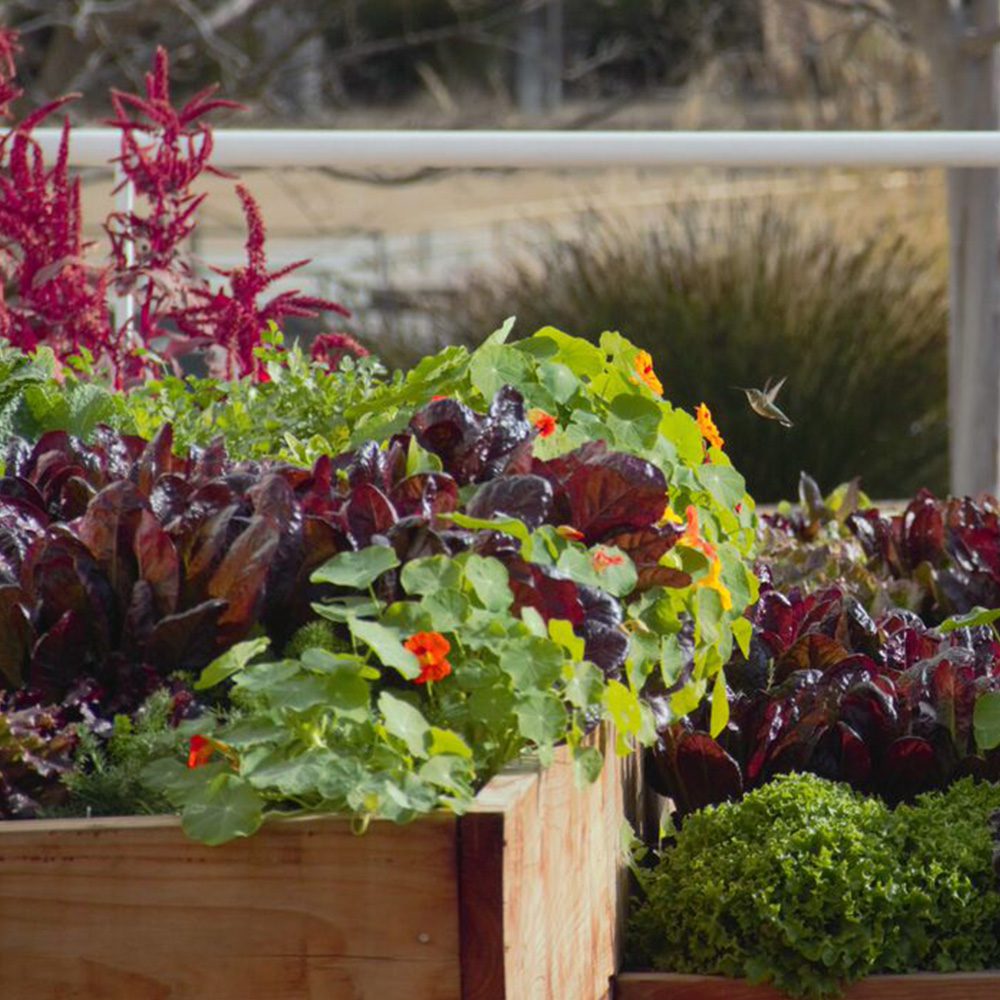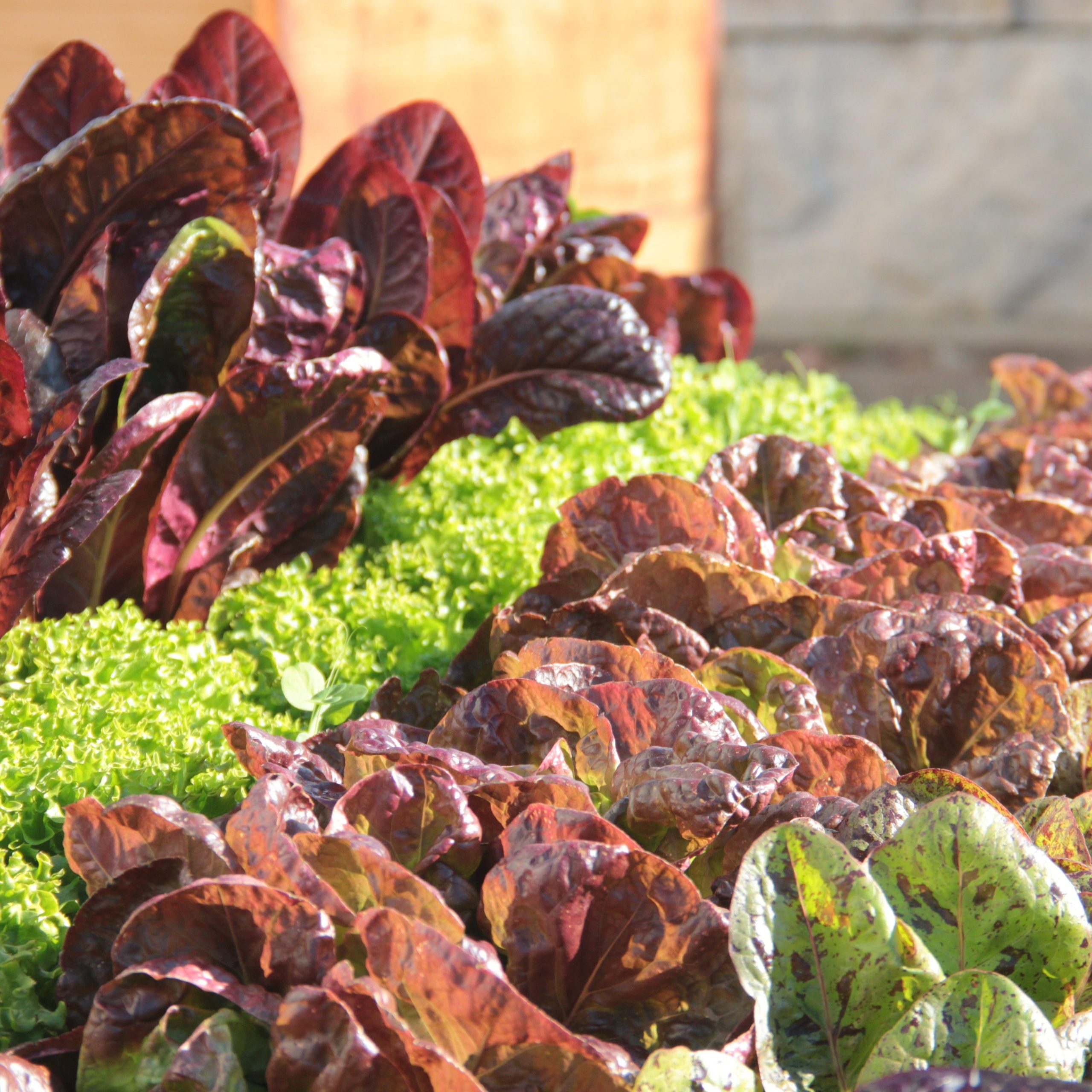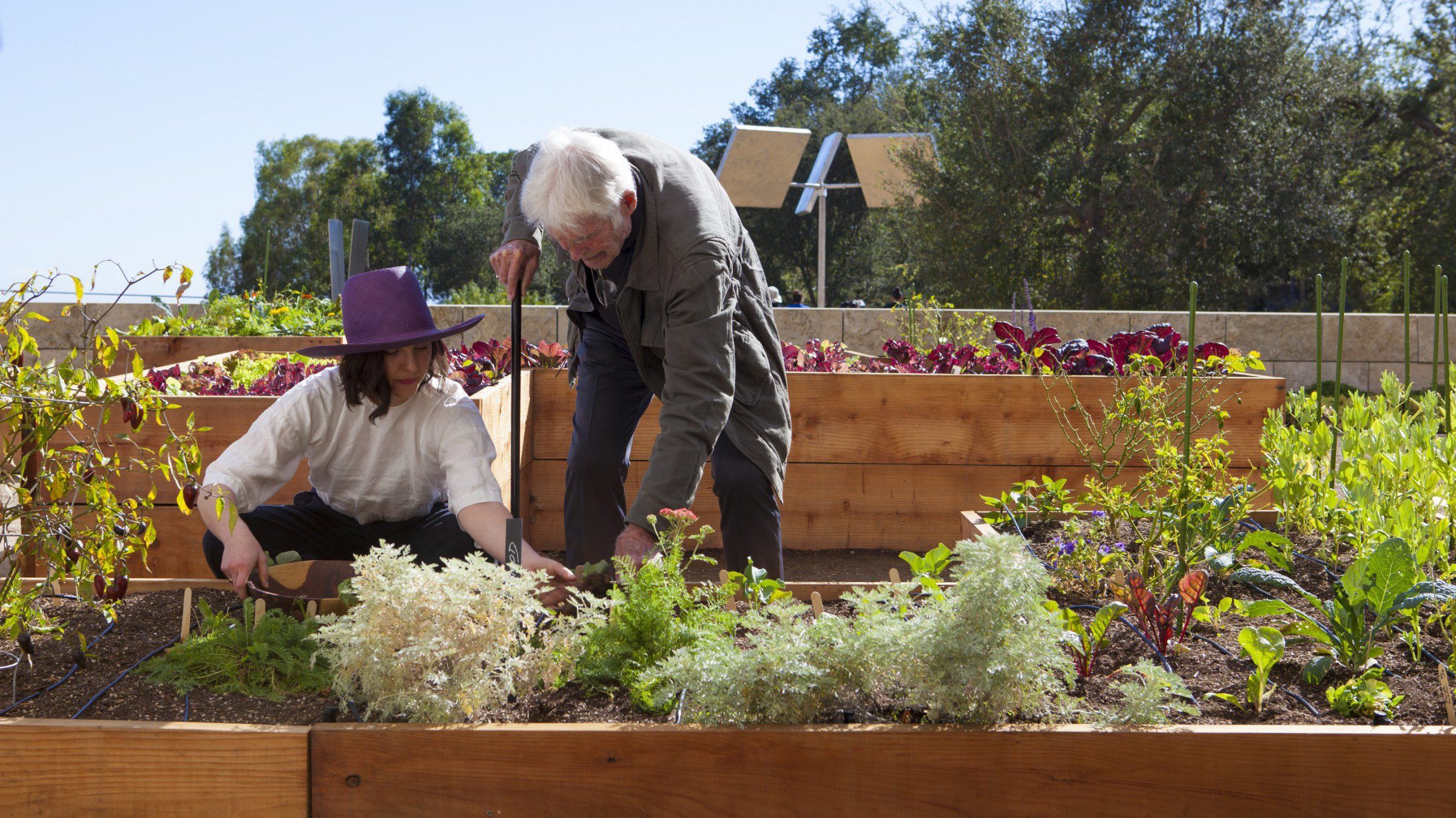 Many of these photos are by Abby Han and Julia Sherman
Quit landscaping.
Start Farmscaping.
Are you ready to start enjoying fresh produce from your backyard year round while supporting pollinators and saving water? Contact us today to schedule your consultation.
Explore Similar Projects