Farmscape Los Angeles
Address:
3001 N Coolidge Ave
Los Angeles, CA 90039
Phone:
323-454-2888
Hours:
Monday – Friday, 7:30AM – 4:00PM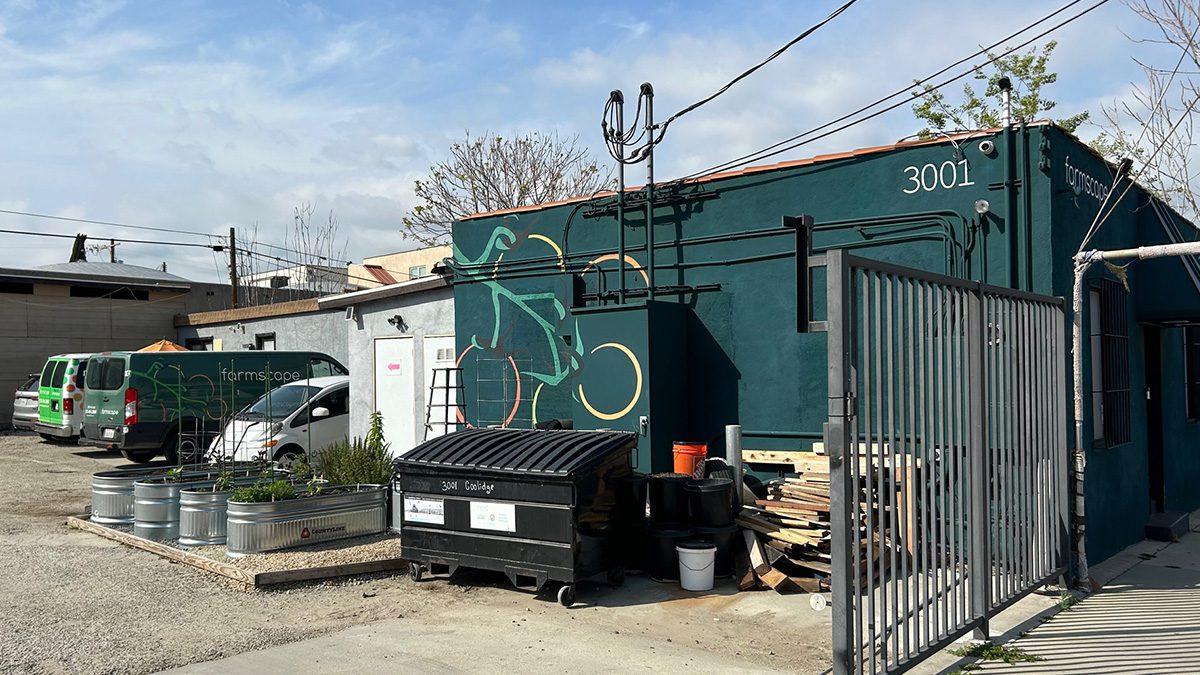 Farmscape has been operating in Southern California since we founded the company in 2008. Our Los Angeles-based team provides design, installation and maintenance services to clients throughout Los Angeles County. We also provide these services for agrihood and commercial projects in Orange, Ventura and San Bernardino counties.
The office and landscape yard are located along the Los Angeles River in the Frogtown neighborhood, providing our team with convenient access to client sites throughout the region.
Our team has been doing residential work in the area for 15 years, and has worked for more than a decade with the Michelin-starred n/naka restaurant and on the Jonathan Club rooftop farm in downtown Los Angeles. We've managed an installation at the Getty, tend and program the agrihood farms at Rancho Mission Viejo, and continue to work with more than 100 households to provide weekly maintenance.
The leadership team in the office holds professional credentials including CNPLC, LEED and WWLP, and our installation crews are particularly experienced with irrigation, raised bed construction, permeable hardscape installation, and softscape.
SERVICES