Project Summary
Urban farming amenities are just some of the many benefits of this mixed-use apartment complex that features adjacent storefronts and restaurants, along with more typical facilities like a pool and fitness center. Terrena has a prominent community vegetable garden, as well as citrus trees, rentable raised beds and large herb pots flanking public BBQs, where residents can pluck fresh herbs for their grilled meals. In addition to weekly farming maintenance, residents can enjoy seasonal gardening workshops.
SERVICES PROVIDED
Location Details
| | |
| --- | --- |
| LOCATION | NORTHRIDGE |
| PROJECT AREA | 600 SQ FT |
| SUNSET ZONE | ZONE 18 |
| CHILL HOURS | 376 HOURS |
| WINTER SUN | 4 HRS/DAY |
| SUMMER SUN | 8 HRS/DAY |
| ANNUAL RAINFALL | 16.5 INCHES |
Project Goals
Provide a unique and productive amenity to differentiate Terrena from similar apartment complexes
Provide year-round produce that busy residents can conveniently self-harvest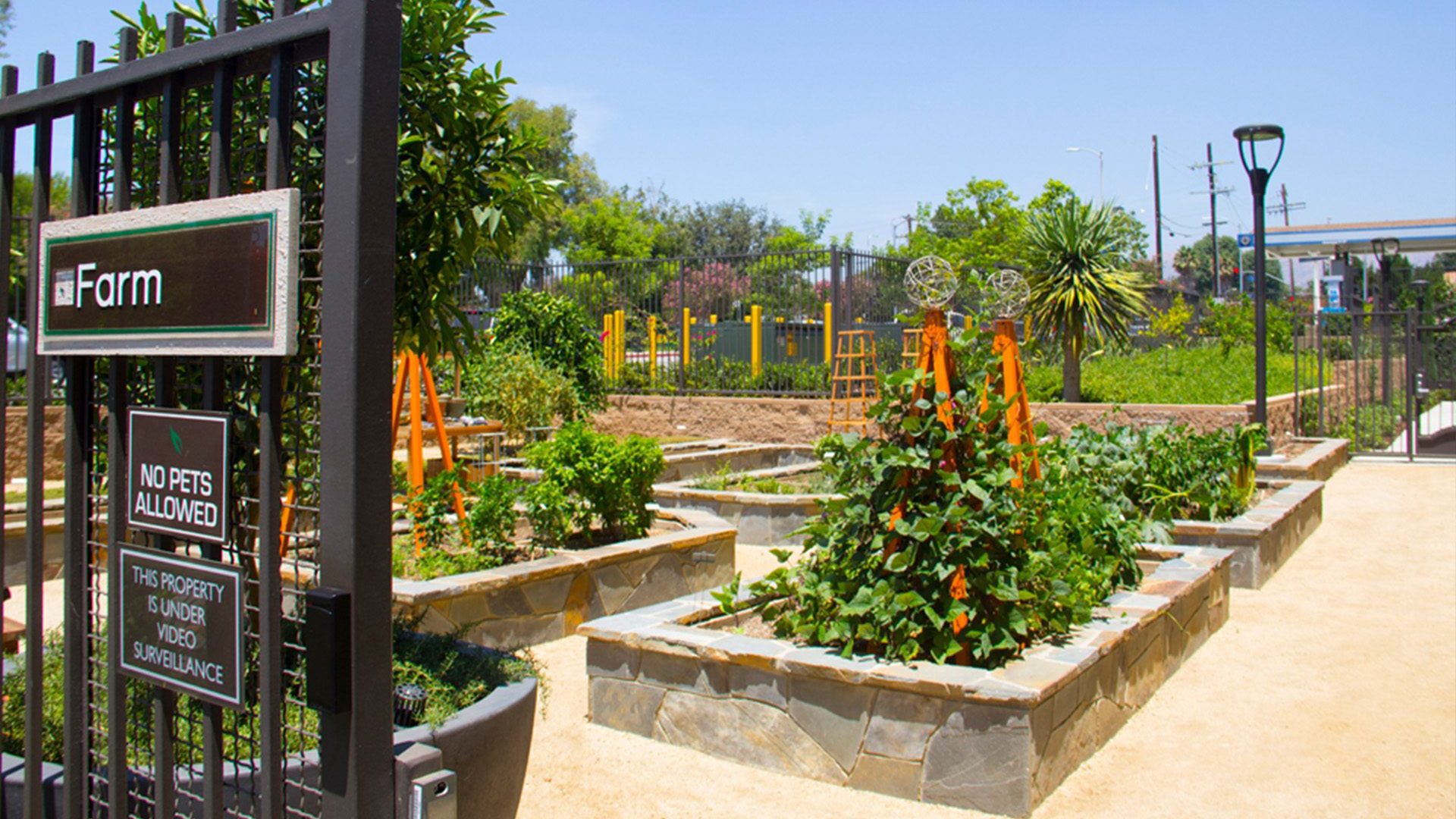 The growing spaces were initially conceived to be entirely rentable for the community but weren't being fully utilized by the busy residents. Farmscape provided consistent planning and maintenance to ensure residents were able to take advantage of the amenity with convenient and accessible harvests, as well as ensuring that the farm is always a beautiful showcase next to the building entry and leasing office.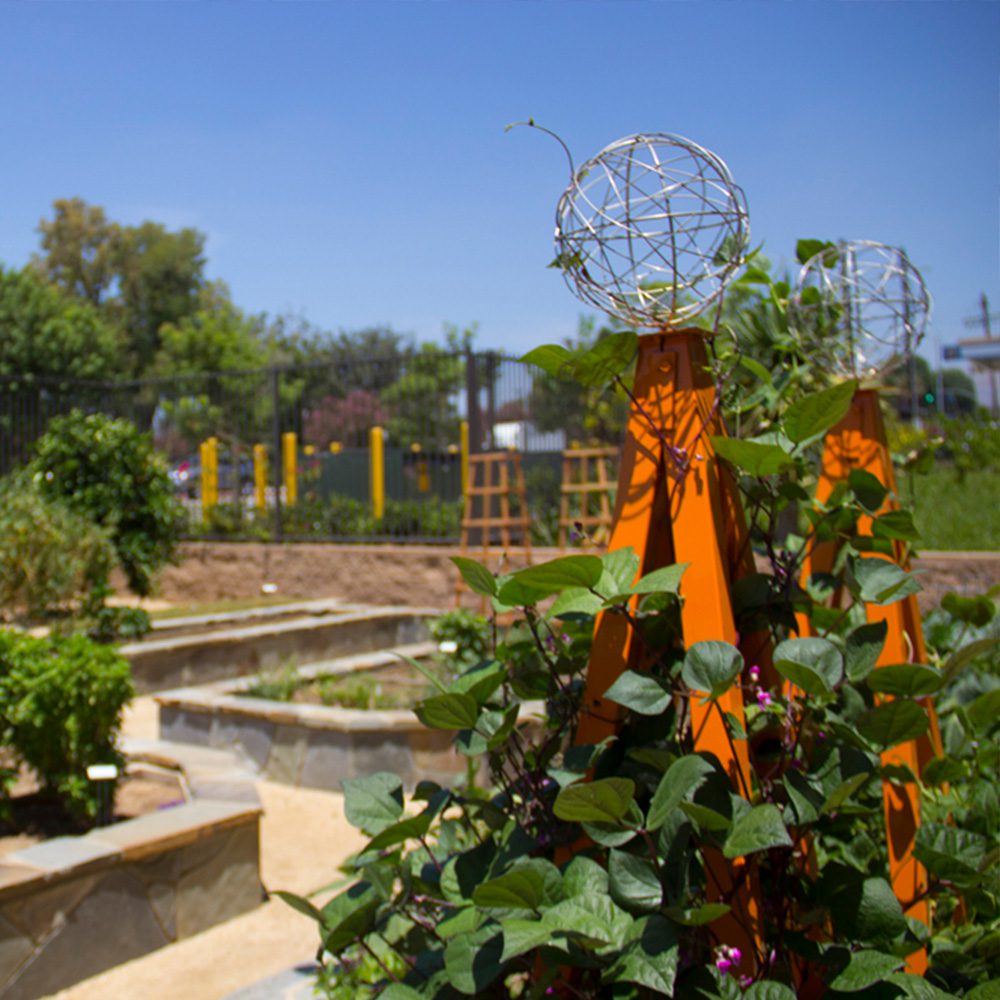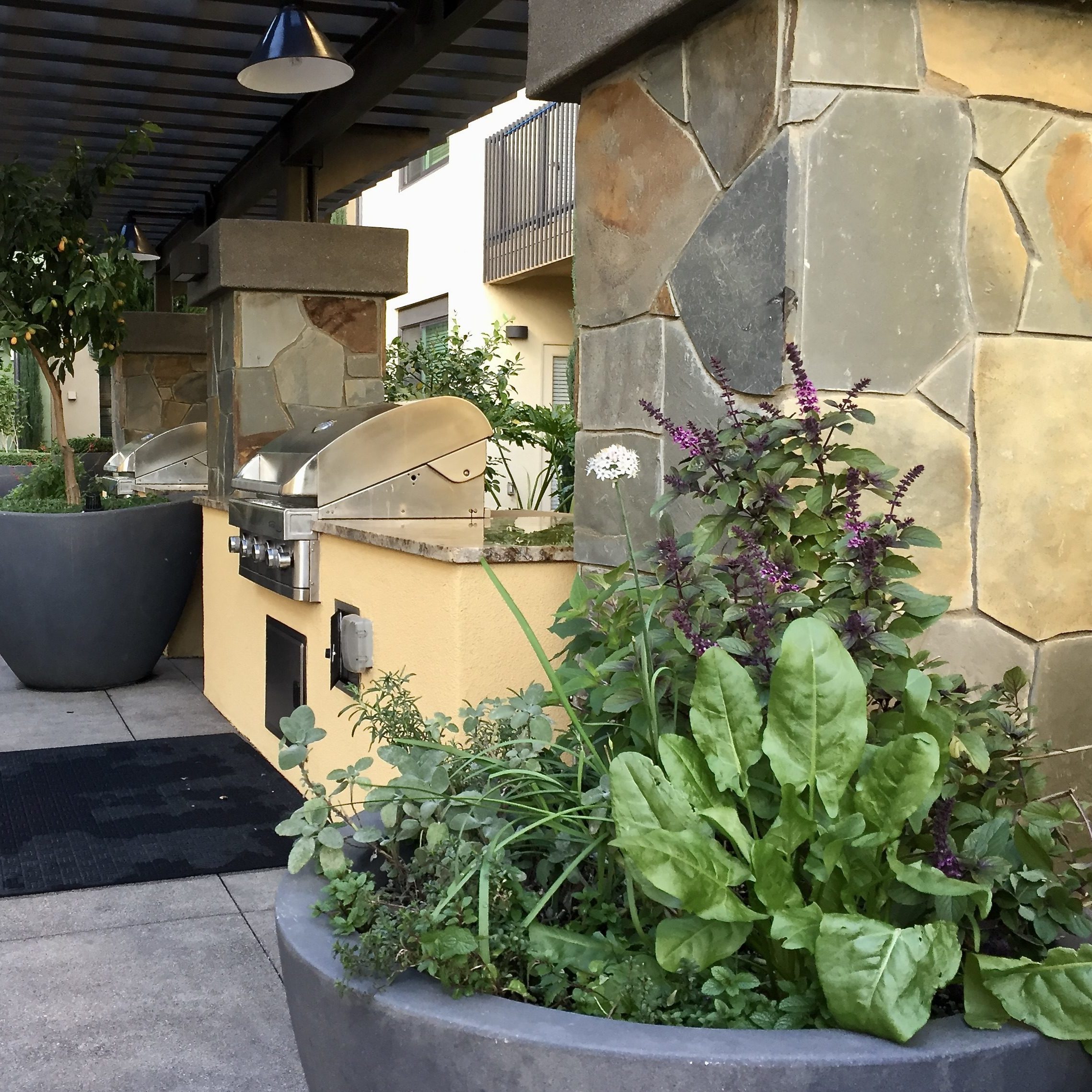 Quit landscaping.
Start Farmscaping.
Are you ready to start enjoying fresh produce from your backyard year round while supporting pollinators and saving water? Contact us today to schedule your consultation.
Explore Similar Projects