Project Summary
Five stories in the air, with sweeping views of the ever-changing sky and skyline of San Francisco, Farmscape created an edible forest amongst the steel and solar panels. Our fourth rooftop project for Adobe, this space is primarily used as a food source for the BAMCO kitchen inside. The space is also used as an outdoor cafe, and the farm team regularly hosts workshops and classes for Adobe staff.
SERVICES PROVIDED
Location Details
| | |
| --- | --- |
| LOCATION | SAN FRANCISCO |
| PROJECT AREA | 2,500 SQ FT |
| SUNSET ZONE | ZONE 17 |
| CHILL HOURS | 400 HOURS |
| WINTER SUN | 8 HRS/DAY |
| SUMMER SUN | 12 HRS/DAY |
| ANNUAL RAINFALL | 23 INCHES |
Project Goals
Grow the organic salad greens that are a cornerstone of the healthy cafe program for employees
Create a rooftop oasis for Adobe staff by softening the harsh industrial HVAC and solar hardware with organic plant material
Develop a space for workshops and classes for Adobe team members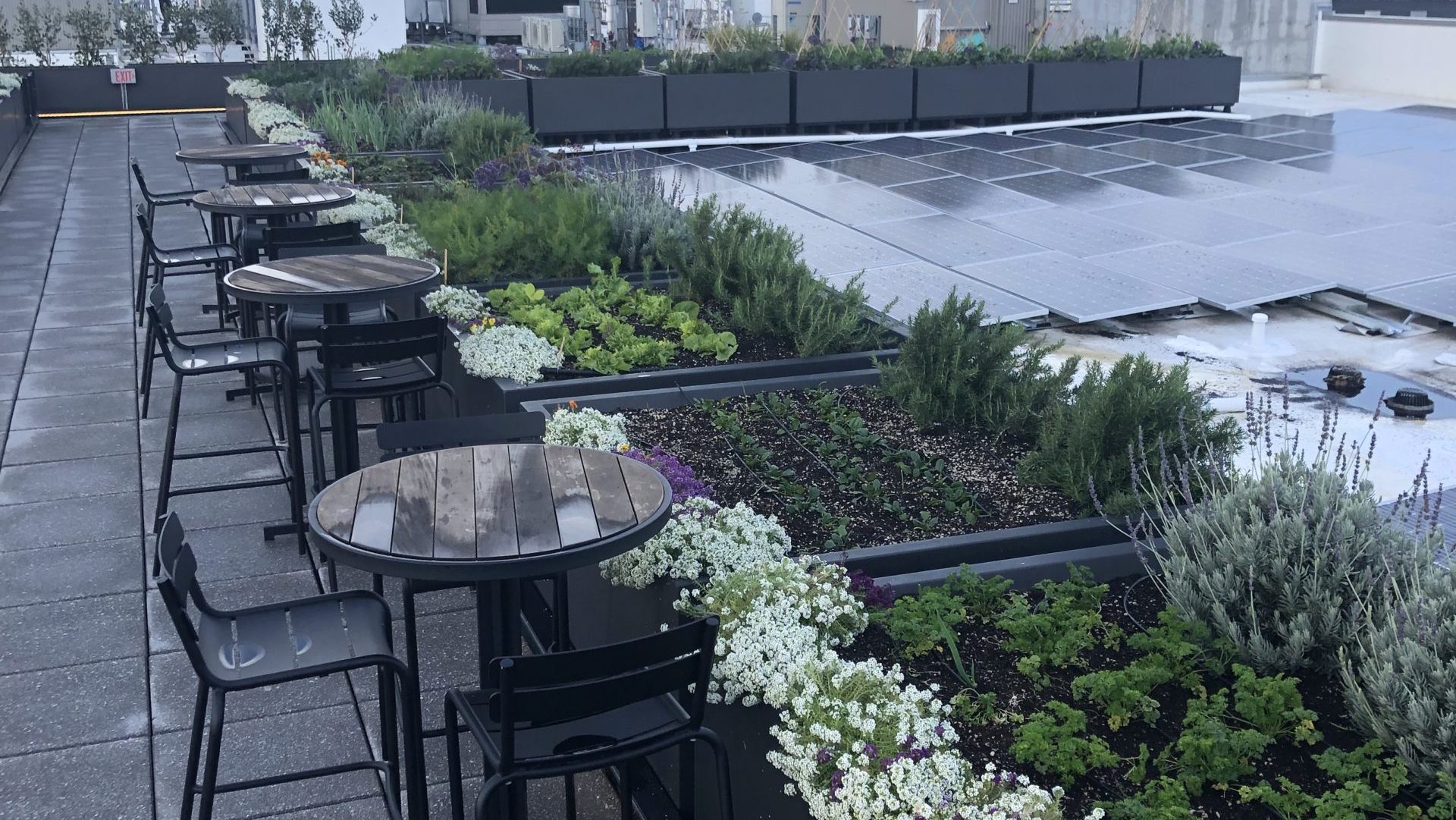 We worked on the schematic design and subsequent installation when this building was being developed in 2016-2017, and chose to focus on black matte Tournesal planters for a sleek and professional look.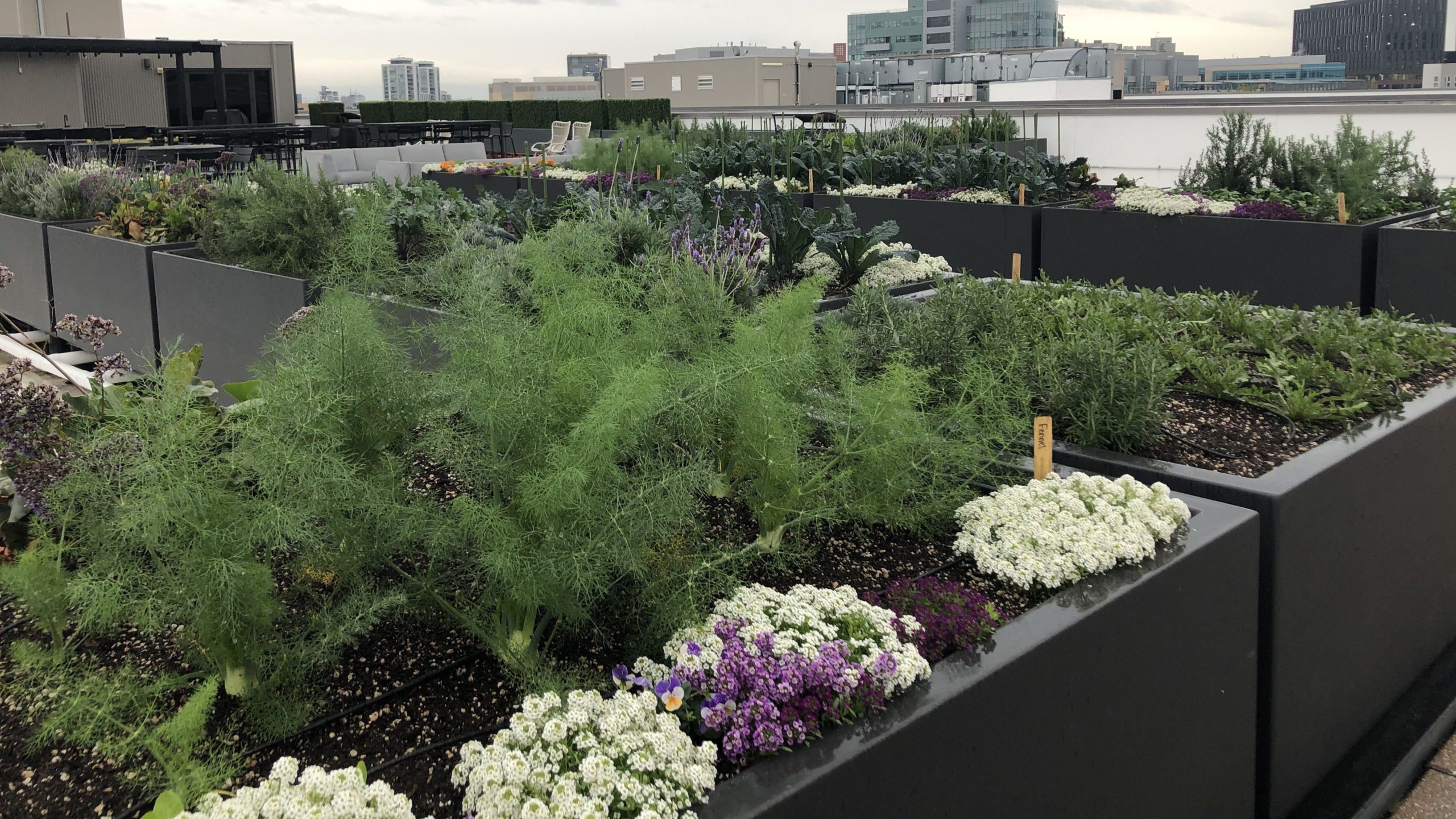 Quit landscaping.
Start Farmscaping.
Are you ready to start enjoying fresh produce from your backyard year round while supporting pollinators and saving water? Contact us today to schedule your consultation.
Explore Similar Projects